Horse riding tours
A horse is the most environmentally friendly, most reliable and logical transport in the mountains!
Historically, any human activity associated with the mountains could not do anything without the help of a horse. People rode horses on a hunt and brought home their prey, went on the horseback to visit friends and relatives in distant mountain villages, grazed cattle using the horses and protected their lands from enemy raids. Even the robbers could not go for their tricky business without help of the kindest and most useful creature - a horse.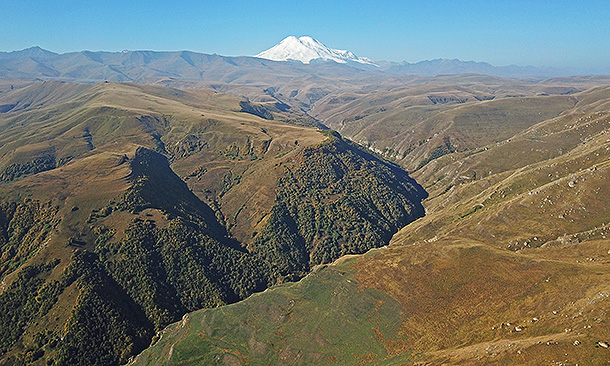 Recently we start to compose our collection of the horse riding routes in the mountains. Unlike mountaineering or rockclimbing, this direction has not yet revealed its full potential and attractiveness - with each new route we find something fresh, new ideas appear and unexplored places are discovered.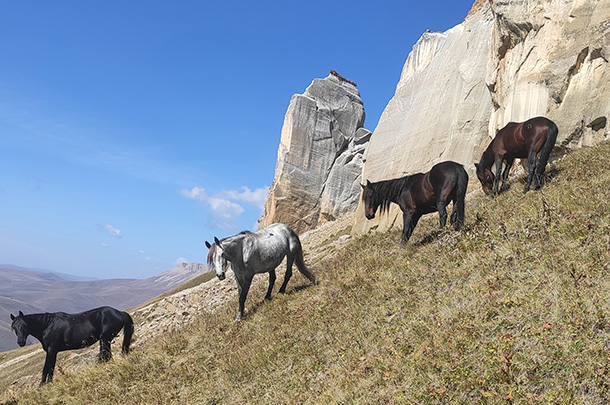 A feature of the MCS AlexClimb mountain route collection is that we develop programs from scratch - this principle is preserved in any of our directions - whether it is climbing the summits or special climbing training programs - we develop all these activities from the very beginning, exploring all the features of the terrain - and only after that we invite you to evaluate how good is our work.
What is mountain horseback riding tours?
After mountaineering and rock climbing, the closest the mountain theme after climbing, in my opinion, is the horseback riding in the mountains. Our horseback riding mountain tours are multi-day activities that involve passing some kind of the fixed route. Technically, these routes are not particularly difficult - there are no serious obstacles, day trips are limited to a comfortable distance of 20-30 km (5-6 hours on horseback). There are no sporting tasks or obstacles that require special physical training on the horseback riding. However, it should be understood that travelling in the mountains, whatever it may be, requires certain tourist skills (sleeping in the tents, cooking, etc.) and an understanding that mountain terrain of any kind can be a danger to the careless or overly self-confident person.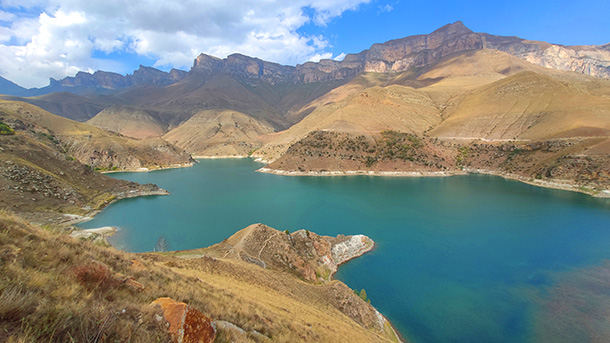 Horseback riding in the mountains is your opportunity to visit the most inaccessible, most remote and beautiful mountain regions, where it is impossible to get by car, and very difficult to get on foot. Unlike mountaineering, in horse riding routes we do not set for ourselves any ambitious goals, the shining peaks, in this case, only decorate the landscape and threaten us only with the fact that we can unexpectedly fall deeply in love with them distantly.
Horseback riding tours do not require long and tedious training and any special physical form from you - there will be no excess physical load as in the mountaineering, nor the need for precise coordination, as in rock or iceclimbing. All that is necessary is to love nature and horses, strive for beauty and appreciate those unique moments that the closest contact with the living and unique world of mountain peaks gives us.
Our Principles

AlexClimb Rule #1 - Safety First
From the very beginning of our activity, here nearly 16 years, the first Principle of work of School of mountaineering and rock-climbing of MCS AlexClimb is the Safety Priority. On the basis of this Principle all process of training is based, all programs and rounds are developed and carried out only within this main principle. We consider that at professional approach to development of programs, at personal discipline and correctly put motivation - occupations by mountaineering and rock-climbing are COMPLETELY safe. And from the return - all troubles and accidents in our sport come from nonprofessionalism, from ignorance or neglect by elementary standards of safety, from irrational motivation, from revaluation of own forces and opportunities. All these prerequisites we COMPLETELY EXCLUDE in our work - ours Rock-climbing, Ice climbing and Mountaineering are based on one Principle - the Safety Priority. In rock-climbing, mountaineering and ice climbing, the Priority of Safety of MCS AlexClimb-is your personal security and comfort irrespective of, than we are engaged - we train muscles and we work technology of the movement in the sports hall and on the rock climbing wall, we make the way through snowstorm to top or we relax on golden sand of the Caribbean beach after hot day of trainings on rocks. The Safety priority - the main credo of School of mountaineering and rock-climbing of MCS AlexClimb.

AlexClimb Rule #2 - Leave No Trace
Closely interacting with Nature, working with the active programs in mountains, woods, lakes and rivers, we perfectly understand the importance of carefull and respectfull bahavior towards the Nature, for its resources. From the very beginning of our outdoor-activity we adopted rules of Leave No Trace technique - the standard of behavior of the person accepted in all the civilized world in relation to environment and especially - to the wild nature. After all on the relation of people to the nature near which they exist, itself can draw dalekoidushchy conclusions on the relation of these people to... Where and as we didn't travel - we don't reserve any garbage, we try to reduce whenever possible our influence on environment to a minimum. We clear earlier zagryazyonny tourist parking of the left garbage, we take out and we take out to utilization places that to us other people left there. We consider that only thus, at personal individual consciousness of each citizen, each tourist, climber or autotraveller, we will be able to keep the nature surrounding us in its state, natural, suitable for life, - in it pledge of the healthy future for ourselves and our children.

AlexClimb Rule #3 - Sober Concious
The position of AlexClimb Mountain and rockclimbing School regarding healthy lifestyle is quite clear - we consider that only sober consciousness is capable to fill sincere emotions, to sympathize, to enjoy life in all its variety. Bright various enjoyable life is possible only on condition of keeping the absolute sobriety and purity of consciousness. Any way of obscuring our perception of reality is intended to do harm to our consciousness and bring harm to our physical health, to replace the true values by false ones, to destroy us physically - to turn us into flabby, weak, senseless, gray herd with empty hazy eyes. We don't force anybody to our point of view, everyone has a God's gift of making his own choice and to destroy himself if that is what he wants... But in AlexCilimb Mountain Climbing School we accept quite certain and very simple set of rules: neither alcohol, nor drugs.
Настя / Эльбрус
Горы – настоящая любовь, сердце там теперь, конечно) боюсь за стены дома, уже мало места осталось)) В горах всё переходит на режим простой жизни и выживания, всё остальное уходит далеко – тревоги, беспокойства, страхи – всё мельчает и истончается, теряет значимость. Здесь реально знакомишься с собственной силой и слабостью, с изворотливостью ума, который привык скакать и создавать себе проблемы) Здесь ты общаешься напрямую с душой своего напарника и при этом вы не лезете друг другу в душу… Здесь ты общаешься напрямую с природой, наконец понимая, что это наша Мать, земля, она огромная и сильная, и мы её часть и с ней надо бережно, тк несмотря на силу и она бывает хрупкой… Здесь конечно с интересом узнаешь о том, что такое твои личные пределы и просто принимаешь и миришься с ними И во всем этом ловишь ни с чем несравнимый кайф! От чего?! От состояния другого восприятия себя и мира, и мира в себе, и себя в мире… . Выход из коробочки. Для меня это не выход из зоны комфорта – это обнаружение комфорта в дискомфорте. А это как раз про силу и ресурс! Кстати, каждый день я делала медитации, которым обучалась у Михаила Романовича Гинзбурга. Это вообще отдельная история. Именно там, в горах, на каком-то особом уровне прочувствовалась мудрость и глубина простых слов этих медитаций, которые, кстати, со многими из вас мы делаем на наших занятиях))
2022-07-01
Константин / Ледолазание
Собираюсь в следующем сезоне попробовать себя на технических маршрутах. Навыки лазания по льду и миксту - очень полезные, на скалодроме такому не научишься. Спасибо организаторам за интересно и с пользой проведённое время! Особенно запомнился кайф ходить в сауну после целого дня занятий на морозе!
2021-01-23
Дмитрий / Ледолазание
Спасибо за отлично проведённое время! Дружная и очень позитивная команда, приятно было с вами тренироваться и отдыхать! За неделю получил массу полезных навыков и ярких впечатлений, теперь понимаю к чему нужно стремиться и как готовиться
2021-01-16
Все отзывы