Kalymnos. Rockclimbing dairy 2014
Cronicles of the autumn MCS AlexClimb rockclimbing trip to Kalymnos
Only automatically translated version is available at the moment, sorry for the inconvenience.
The program of Kalimnos rockclimbing trip here!
September 27, 2014
My dear friends, in particular, Anya. I hasten to share the latest news. We are well, but adventure got to Kalymnos. Lisa and Julie for some reason tried to sleep through the flight.
Transaero unclear fed somehow. We are positive and we did not stop.
On Spit revealed a conspiracy of taxi drivers. Taxi drivers were not, but they can be ordered from the service at the airport, but at twice the price. We did not succumb to the machinations and yet with great difficulty got himself two cars.
Before the ferry was still an hour when we arrived at the port. So, without hesitation, we went to have a meal in a restaurant on the beach.
After a while we came to a ferry and sail. An hour later we were on Kalymnos. There we quickly rented a couple of small cars and went to look for our shelter.
Holt was quite tolerable, there is even a swimming pool. However, dubious.
We relatively quickly decomposed, moved, gathered, and then went to the Big Grotto. Impressed.
But then a traditional dinner in an extremely tight Panos. Of course, Greek salad, of course, meat course, red wine.
Tomorrow, if the weather will be, let's go somewhere climb.
Hello.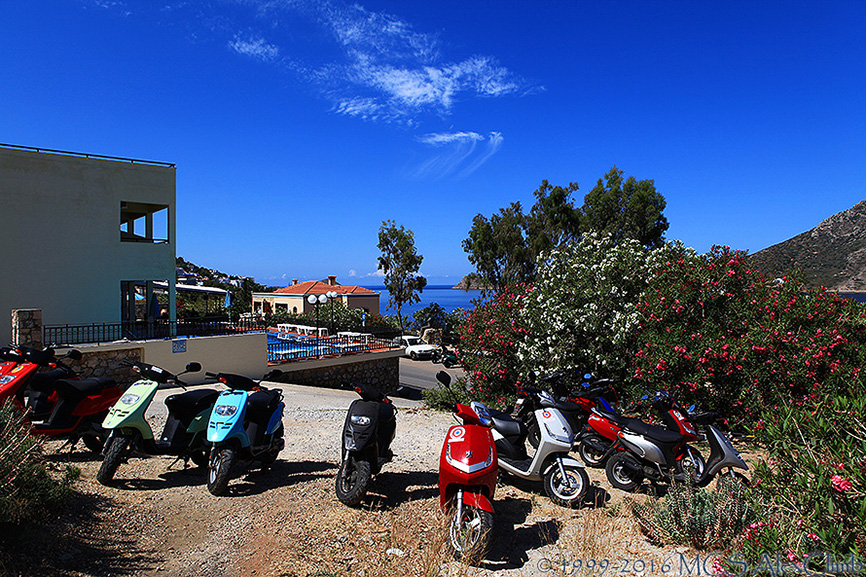 09/28/2014.
The first day of climbing. At night, the weather has arranged a concert. Rain, thunder, and a flurry of true wind. By morning, everything seems calm and even dry. Although the wind was still strong.
We have decided in Moscow that we will wake up early. No sooner said than done. At 7 am breakfast. Short fees and at 8 am we are already on the rocks.
The hope will blow less, we went to Symplegades sector. Dulo there is no less and perhaps even more. But to move somewhere in search of a better life did not.
On the rocks we spent more than 7 hours.
That's what we were able to get out cleanly:
Julia: Valery & Thomas, 5b +, rp 2 go; Climbers' nest, 6a, rp 2 go.
Ira: Phineas, 5c, rp 2 go.
Anton: Valery & Thomas, 5b +, flash; Climbers' nest, 6a, rp 2 g; Phineas, 5c, OS.
Lisa: Vasilis, 5c, flash; Climbers' nest, 6a, OS; Anemodarmeni, 6a, OS; Phineas, 5c, flash.
Even a couple of guys tried 6b from the top. But while pure failed, though made by the movements. From attempts can be noted Lisa's attempt at KVR, 6b. From the top, one hung.
Yours truly nothing special climb, but not in this sector, especially personal. I climbed a couple 6c, 6c +.
Wind, by the way, complicates matters. The rope was formed in an arc in the wind.
In the evening, of course, a restaurant. Suddenly, a lot of white wine. Anya?
Shopping. Lisa Ira zatarilis pink climbing pants.
And walking by the sea under the moon, stories, laughter ...
Anya, we missed you)
Artem, one of the store muShchina remembered our company and, in particular, you, passed you greetings. We almost cried with emotion. I gave him greetings from you. You sunk into his soul. You and pink pants. Forever.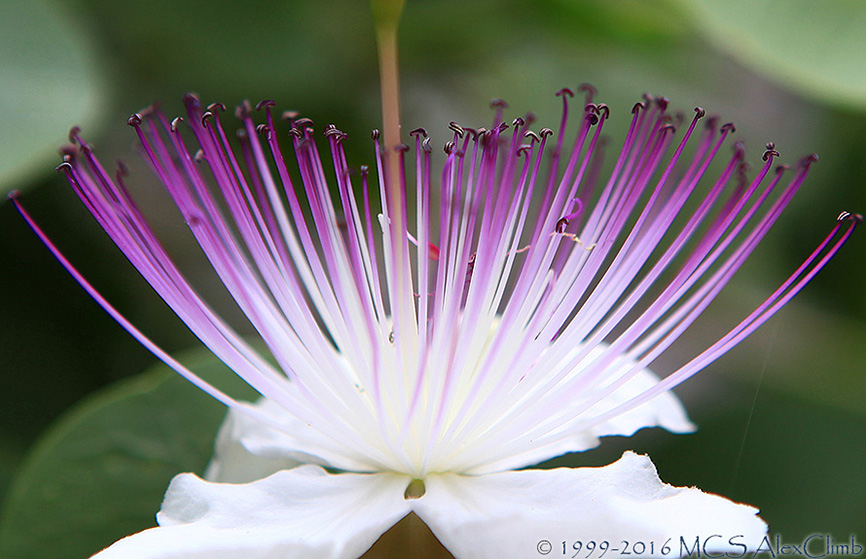 09/29/2014.
A new day greeted us with a cloudless sky.
Anton made a heroic deed and arranged a morning jog. Preparing for a marathon. We are not preparing for a marathon, so you can sleep.
Whatever it was, after breakfast, we went to Arginonta sector.
Today, we are a little late with the release, and began to climb only 8 to 50.
The day was hot, with 14-30 it was hard to climb. Sunshine. Up to 15-30 roasted and dumped at sea. The sea, by the way, is not very warm. But some Russian fears cold water, when on vacation?
Briefly about our successes on the rocks:
Julia: Loukoumades, 5c +, flash; Adonibert, 6a, flash; Papou, 5c +, flash.
Anton: Loukoumades, 5c +, on-sight; Adonibert, 6a, on-sight; Papou, 5c +, on-sight; Klausis, 6a, flash.
Lisa: Klausis, 6a, on-sight; Papou, 5c +, rp 2 go; Adonibert, 6a, on-sight.
Ira today struggled with fear.
I climbed a cool 7b +, which is even kind was once 7c. On the first attempt, however, failed. But with the second climbed. 7c, there is certainly no. Strain but can be in one place.
The evening, as always, beautiful. Walking, shopping, back pants, coffee, ice cream, rock & roll. For the sake of these evenings is worth living ...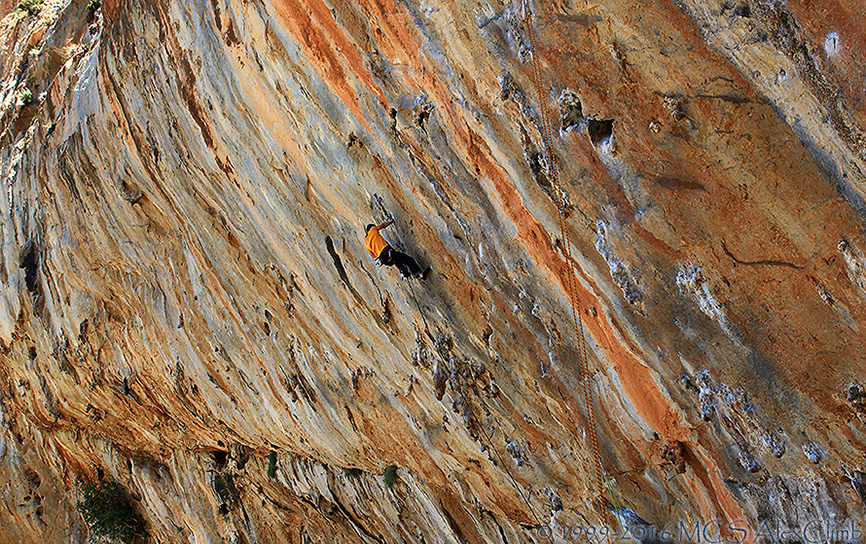 09/30/2014
On this day, we tried a new one for us to kind of masochism or two workouts a day.
But all in order.
Again up early, breakfast and we race in Arhi sector. Hurry up. When the sun will come out will be very sweet.
The specifics of the sector, small hooks, small polozhilovo.
Our achievements:
Anton: Apoplus, 6a, OS; Tsopanakos, 6a +, os; dell mabul, 6a, OS.
Ira: Apoplus, 6a, OS; Tsopanakos, 6a +, os; dell mabul, 6a, OS.
Lisa: Apoplus, 6a, OS; Tsopanakos, 6a +, os; dell mabul, 6a, OS; Stanislas, 6a +, OS.
Julia: Apoplus, 6a, flash; dell mabul, 6a, flash.
Finally the melt in the sun, we decided to go for a swim.
After a short rest and sea procedures, the idea was born to climb in the throes of yet. We chose the informal sector Summertime.
Purely could only climb Ira and Lisa. The girls got out cool Ammohostos Vasilevousa, 6a. Ira made it the site, Lisa spent three attempts to climb the track clean. But it is very good that did not give up. This fighter.
At this point we decided to finish and went, as always, to plunder the restaurant. Traditionally, a chic dinner, wine, however, this time it was more than usual. Significantly more. Perhaps that is why we then also went to the beach, taking a bottle of wine.
Well, then, you know ... The sea, the surf, wine, moon, stars, talk ...
Ahead of a day of rest.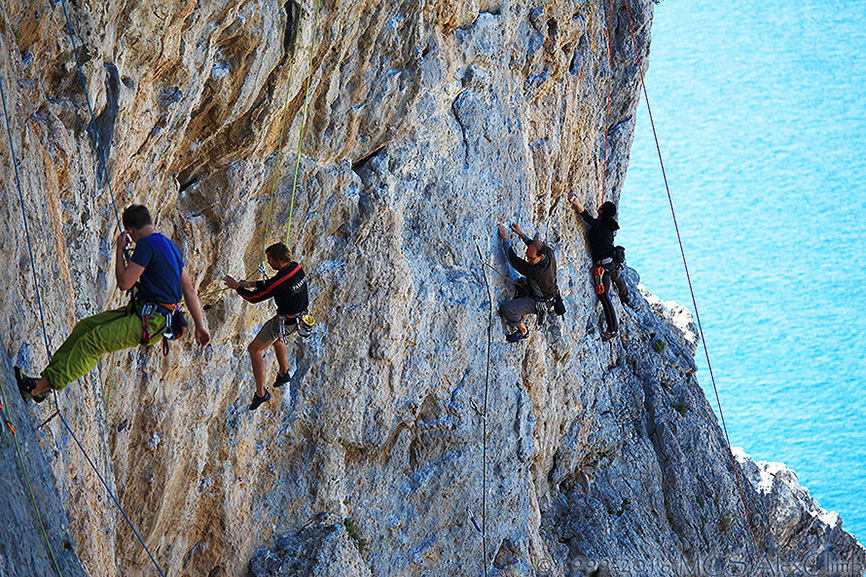 01/10/2014
Today is the first day of rest. It is necessary to lick the wound, but we can not sit idle. Only allow yourself to sleep a little longer. And then the whole day traveling around the island. First look church Aghios Panteleimonas, then stopped at the ruins of Chrysoheria castle. Then he examined the remains of the ancient castle of Hora castle.
It seemed to us a little and we had a hour and a half trek to the highest point of Kalymnos height 676.
Tired but happy we returned home. Bathing, dinner, coffee in the cafe, traditional festivities ....
Life goes on...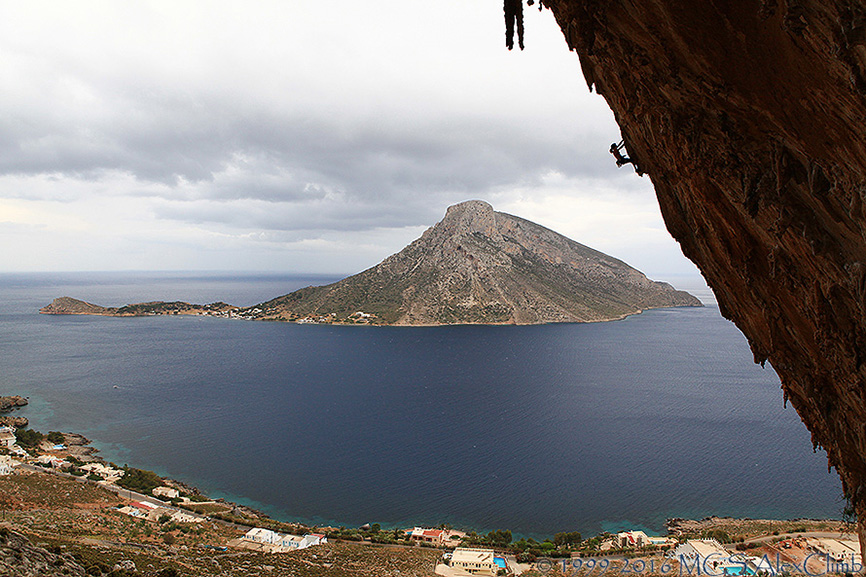 02/10/2014
Another long day. 8:00 combat. Once again confirms the departure motto 'Life is pain. "
Breakfast at dawn and rush onto the rocks. Our goal sector Poets.
At first warmed up to 6a, 6b then switched on.
Anton: quando tramonta il sol, 6a, OS; anacreonte, 6a, os; dryads, 6b, flash; Karoubalo, 6b, flash.
Ira: quando tramonta il sol, 6a, OS; anacreonte, 6a, rp, 2 go; dryads, 6b, OS; 6b, rp 2 go, Karoubalo.
Lisa: qua do tramonta il sol, 6a, OS; anacreonte, 6a, flash; dryads, 6b, OS; 6b, OS, Karoubalo.
Julia: quando tramonta il sol, 6a, rp 2 go; dryads, 6b, top rope; 6b, top rope, Karoubalo.
Then we moved on to Kalydna sector.
There Lisa Anton made a heroic act. They made an interesting flash 6b Kalynikhla.
In general, today the guys impressed me with their dedication and hard-fought. Lisa even the hero of the day.
In this part of the day climbing over. And there was, as always, is not an official part. Restaurant, Frapa in Rokkafe, another looting stores. Pink cap Ira, etc. etc.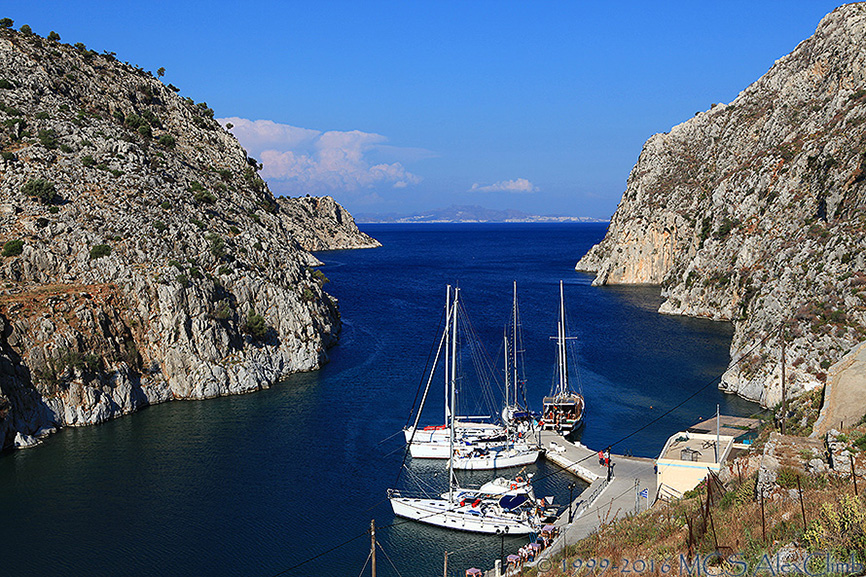 03/10/2014
One of the most difficult days. Not only climbed, and a lot of deep summer.
Probably the last 8 hours 'swim' disrupted.
With great difficulty, cursing and flying, Lisa and Anton climbed redpointing Late evening light, 6a + at Iannis sector. But to cope with the route Extra, 6b guys did not succeed. Anton flew, Lisa, having all of the track clean, and could not vstegnut vysokoraspolozhenny TOP.
Ira fly on Sapfro, 6a + Poets in the sector, and then she had run out of power on Kalyna, 6b. Julia climbed it to the top.
Fighting spirit has fallen considerably, so it made a willful decision to declare the remaining half of the day a day of rest.
Walking, drinking fresh juices, Potiyu went to drink coffee and to walk along the promenade.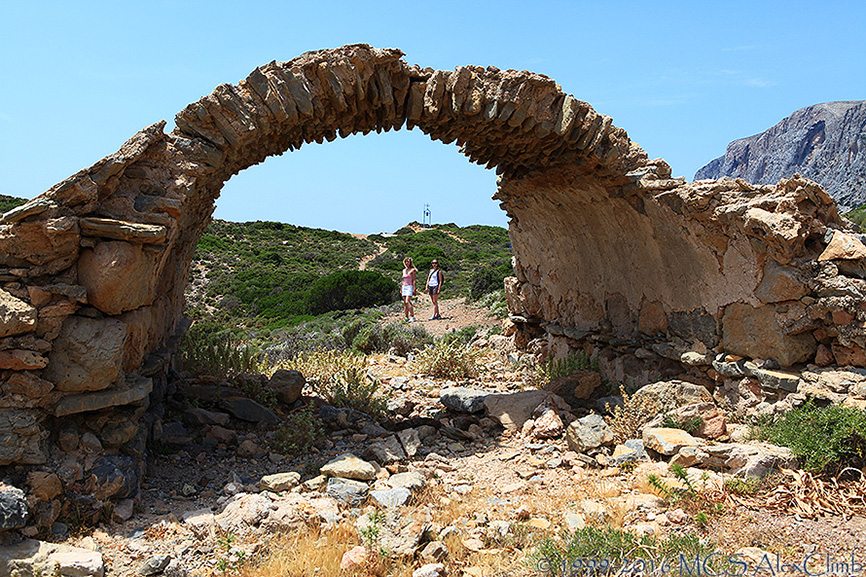 04/10/2014
Day Wild sex.
Yes Yes exactly.
Yesterday rest went to benefit, so in the morning we are tuned to Wild Sex.
Our sector Arginonta.
We started with the porno. More precisely with pornokini, 6a. Ira made on-site, and then he took another interesting site runs free style, 6a +. Julia climbed to the top.
Lisa also zaonsaytila free style, 6a + and then made two flush on Borhok, 6b and wild sex, 6b. Anton also purely got free style, 6a + and then made a flash Borhok, 6b. But Wild Sex Anton knocked down, did not deliver.
More wild sex today is not turned anybody. Well, except for Lisa and me, of course.
I was unable to zaonsaytit Xaveri, 7b, but the second got out.
In the evening is traditionally a lot of food, laughter, the next purchase T-shirts and all sorts of shurushek.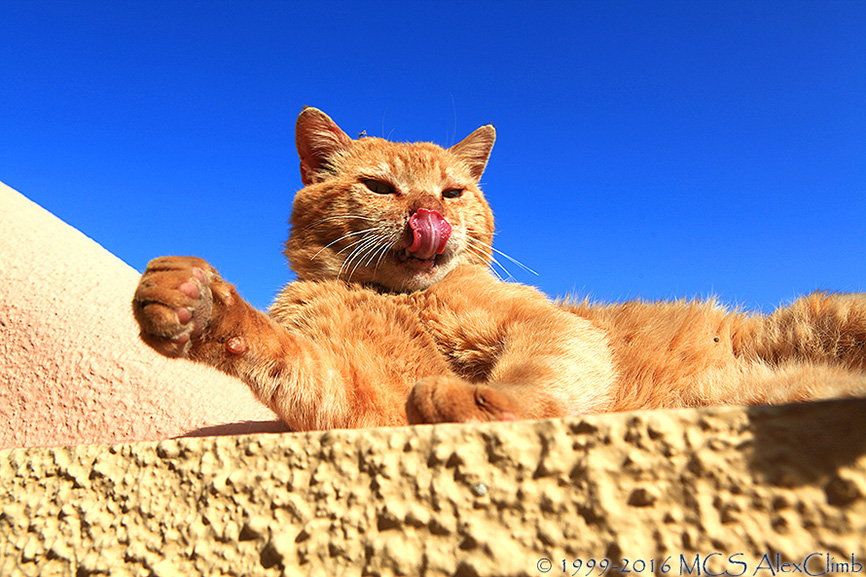 05/10/2014
Today we went to the North Cape sector.
Sector evil, small hooks and sharp as a razor.
Clean only managed to climb the route Lisa Hawk, 6a +.
I tried a couple of times eight, but has not yet happened.
Then we moved to Summertime sector. There we worked on two 6s. Tired and worn out in the North Cape-e fingers crippled us. Not slipped and did not want to. However, Julia and Ira managed by the movements of a simple master 6c
Acon69cagva. We even decided that it was likely, 6b. But who are we to argue with a guidebook?
We have decided to end a climbing of the day and went to lick the soul (I climbed 8-ku) and physical (Lisa fingers erased 8) wounds.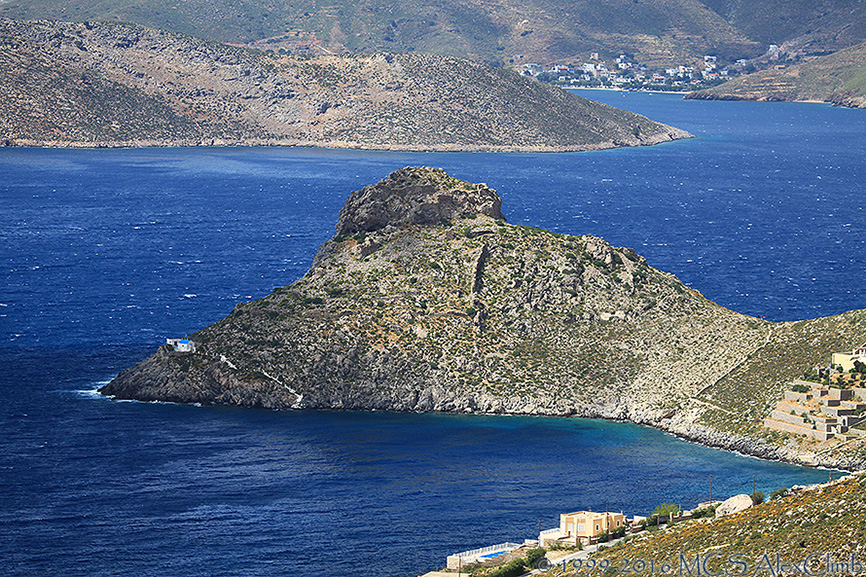 October 7, 2014
The feeling of togetherness of different people, probably the most wonderful feeling after love. When not enough time in the day to stop talking. When you do not want that night to end. When you do not want to think about the future, and live only for today.
As with fear thinking that magic can end.
.... Just ... inspired .... Today was a wonderful day ...
October 8, 2014
Lisa climbed 6c, il with two dependent climbed to the top 7a, flew Anton, Julia fought, lay out and afraid. Then dinner, wine, mojitos, latte, ice cream, again mojito spilled mojito mojito inverted and excellent sound.
You're two days, starting to cry. The people, however, swaggers and wears armor, but in the words, in the view of boundless melancholy feel. Soon it's over. Will remain only memories. But we have something to remember. There were falls, ups, pain, tears, joy and laughter. And many more will.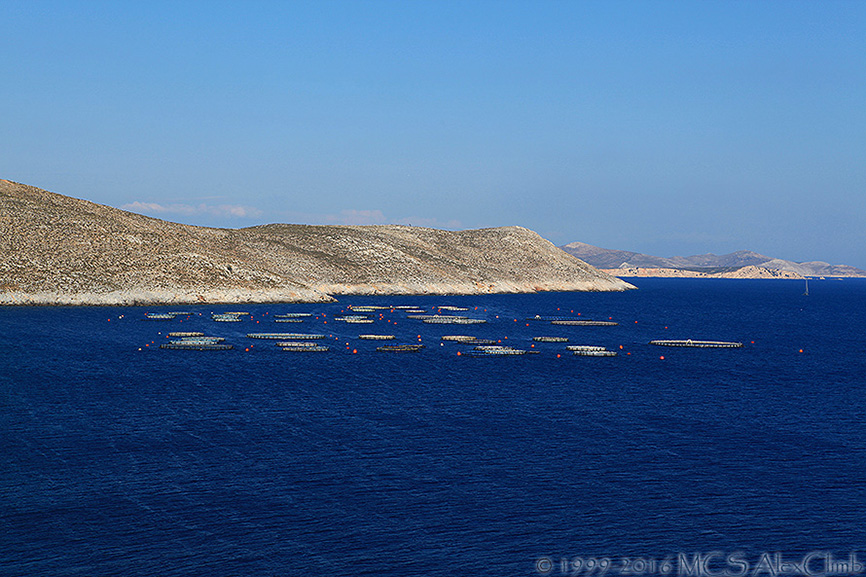 October 10, 2014
Today is the last day. Climbing over. We're going a little bit and then go for a walk (read on the looting of the island). Therefore, short-Lisa climbed salbei, 6a, OS, orea Dana, 6a +, OS, Anton got the same Ammohostos Vasilevousa, 6a, RP and salbei, 6a, flash.Esche Lisa learned to work with a climbing rod. Julia has worked with courage and with the top and bottom, but only managed to clean salbei, 6a, flash.
We went with Ira multipitch near the Great Grotto, massalia (6b, 5c, 5c, 5c, 100 meters).
And yesterday we magically walked on Telendos, went to the top. Then relax in a cafe near the sea shore in Emporios area: fresh orange juice, fresh fruit, swimming.
In the evening, traditional restaurant))) so far without him.
We have a little bit sad, but we still have a few hours ....
Adventure ends, forward to new adventures ....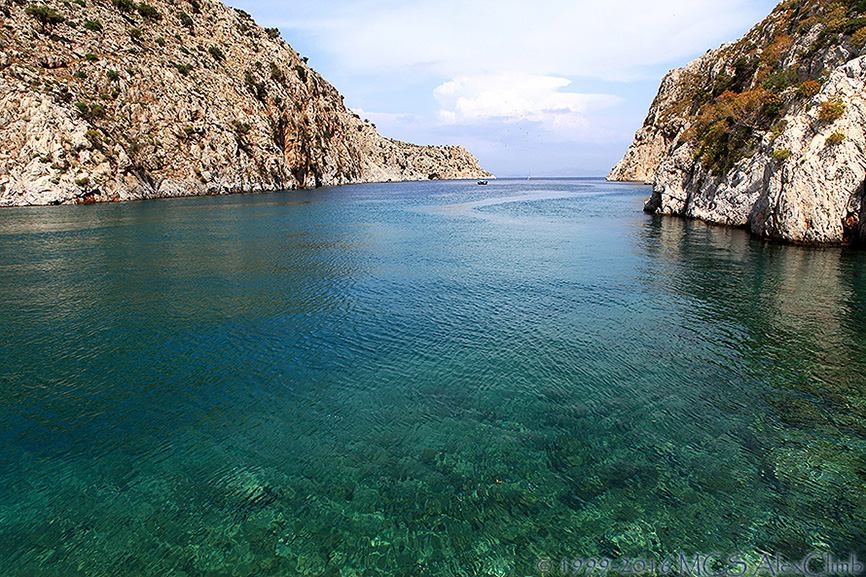 October 11, 2014
Now it was over. Farewell dinner, parting with the owners of the inn, walk along the main street, the traditional approaches to the climbing shops, coffee mojito ice cream in the bar, much sincere laughter and kind words .... And then ... Then we had a long standing knee-deep in the sea , walked along the sandy shore. Viewed in the distance. Above us the full moon, the stars, the sound of the surf. Kalymnos does not let go. He will always remain in our hearts.
We have often been difficult and painful, we do not have all turned out, but we rallied the team. Team that much. In which, even if it sounds trite, one for all and all for one.
We will be back...