Cuba rockclimbing festival, rockclimbing trip to the Freedom Island 2013
Story about rockclimbing festival in Cuba organized by local enthusiasts of the Vinales village . Author - rockclimbing guide of the MCS AlexClimb rockclimbing School - Alex Trubachev!
Only automatically translated version is available at the moment, sorry for the inconvenience.
Our training rockclimbing program in Cuba - here!
1. Came, slept little, and here:
Fresh sunny morning, oddly enough, pretty cool, jagged horizon on a green valley not see any cloud - a couple of hours and a real hot press down on top of a hot press, will drive in the shadow of all that is able to move around. And yet - a real pleasure - nature comes to life and is happy - the birds are singing, dogs barking. Despite the fact that today, Saturday morning started as usual loud and fun - for 15 minutes before dawn around the town, a wave of cock. A voice then-Cuban roosters not what our village - this as a shout, ears once laid. This did not oversleep. Then wake up and start the dog peregavkivatsya traditionally living on flat roofs. Then, exactly at sunrise wakes the whole town - looking surprised hooves on the asphalt, to drag carts with early passengers and piles of fruit, whistling whistles truck drivers, calling for travel, roar and gnash, stretching his old bones, old cars.
This Cuban rustic early morning. The morning of the first day of climbing festival, which brought together in this little green corner of Liberty Island the entire population of Cuban climbers and some foreign guests. For this event I took two weeks off and fled from the Moscow winter ugliness in the distant tropical paradise island. However, this paradise is still dressed in the uniforms of socialism, but it is in its own way, too attractive, because ideals do not happen in nature.
Get a random, actually wanted to Madagascar with its yellow cliffs and brutal multipitch. However, at the last minute plans changed and I, with a random convenient opportunity, he flew to Paris, like rewind month and a half of Moscow's chilly Khmara - in Paris rang nice autumn weather. And then - even in another season ... In the evening, was already in Havana, still three hours of shaking in the terrible prehistoric barrow and here you are - Vinales, morning, and in that time, when all normal people have long evening in Moscow. .. and then, you see, the birds are singing, how lovely ... just do not sing more, and yelling, with full throat.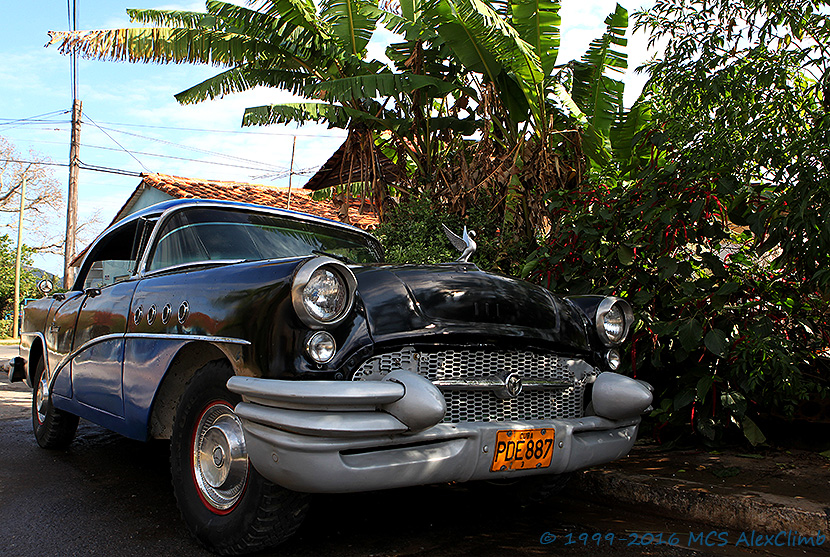 More yelling cattle drovers of all, they are generally silent ride, do not seem to know how. More yelling kids and barking dogs, horses, though not shout, but so much fun looking surprised hooves on the asphalt, with a ceiling that something fray, well at least not glass ring, there are no glass windows. In short, good morning, you are in Cuba.
2. Began Climbing Festival:
Climbing festival began with the universal day of sports - has come to the stadium half of the town, with their children, wives, dogs, and other household. In a strange, knocked out of the design boards with a thatched roof was equipped with 6-7 pieces routes for bouldering, quite similar - the Cuban concept of bouldering tends only to reduce the size of the hooks and increase the distance between them. For impromptu climbing wall began to flock to the people. At first incredulous, then with all the great curiosity of onlookers began to catch up. And now a small crowd watching with interest for strained attempts dozen most tenacious rock climbers climb a short and rather difficult route.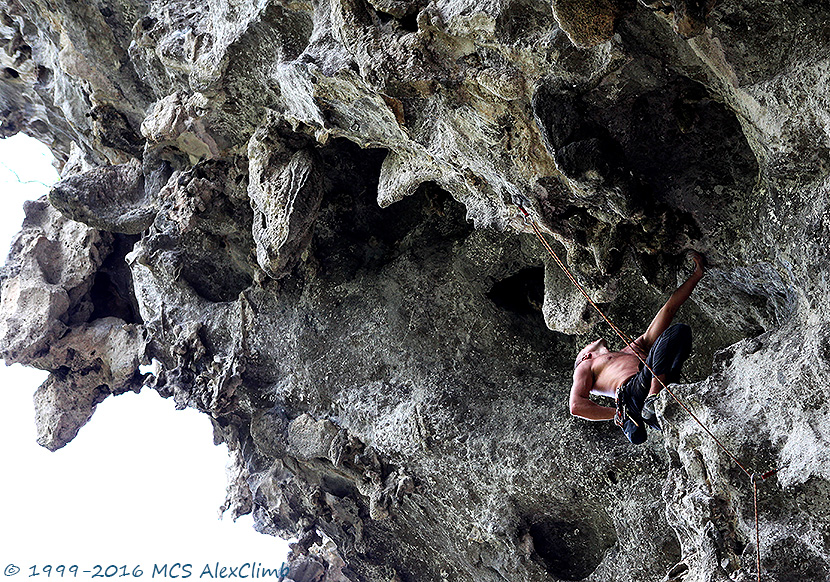 Immediately adjacent settled arrows with an air rifle, a volleyball court with balls filled with galloping kids. The atmosphere of the Soviet sports days, even a kind of solemn line was.
In general, the get-together climbers gathered quite even, judging by bouldering - one or two Cuban routes clearly knew everyone else and twitching fingers tore at the tiny hooks. Routes on wooden mushrooms enough for about two hours of entertainment. After that, the people priuvyal began to stray into heaps of chat and slowly all ejected. We agreed to meet in the evening in the most popular sector, not far from the city - in cows Caves - there are concentrated all the most interesting and worth climbing the valley routes.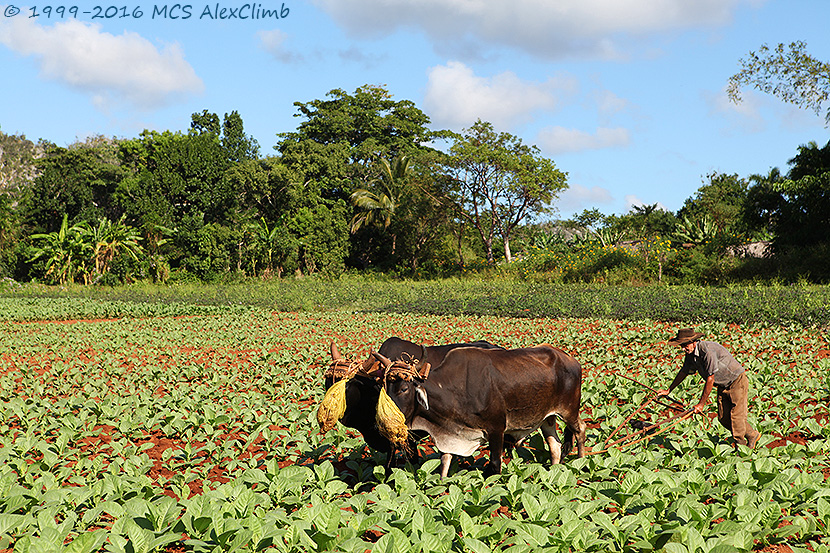 However, in the evening a few made it to the cliffs. As expected, in the company of friends who have not seen each other and come together to hang out longer than the strain, it's quickly shifted to drinking rum, so climbing the ranks at the end of the first day of the festival have thinned considerably. But the company is to train still gathered - though I'm more tuned to the photographs of athletes, but quickly infected the general excitement of climbing. After a simple track I was convinced that the forces in the evening I have not increased - Leslie frankly difficult. However, this evening, I could not resist and climbed into the most difficult sector of the route - 8a. Interesting experience. What 8a in Cuba I had a distant view. Rather I had, thanks to the previous day, but there is more. There was a planar figure eight, with a delicate movement of the key, technically and peaceful route, generally available for my level of climbing course is far-sighted, but it is done, and expanded nasasyvayut. And then - something completely different. 30 meters is very busy climbing 45 ° from the hanging. I think that in such short supply overhang and visible obvious clues, can do without the brutal movements, yet I have not climbed eight one, imagine that there may be.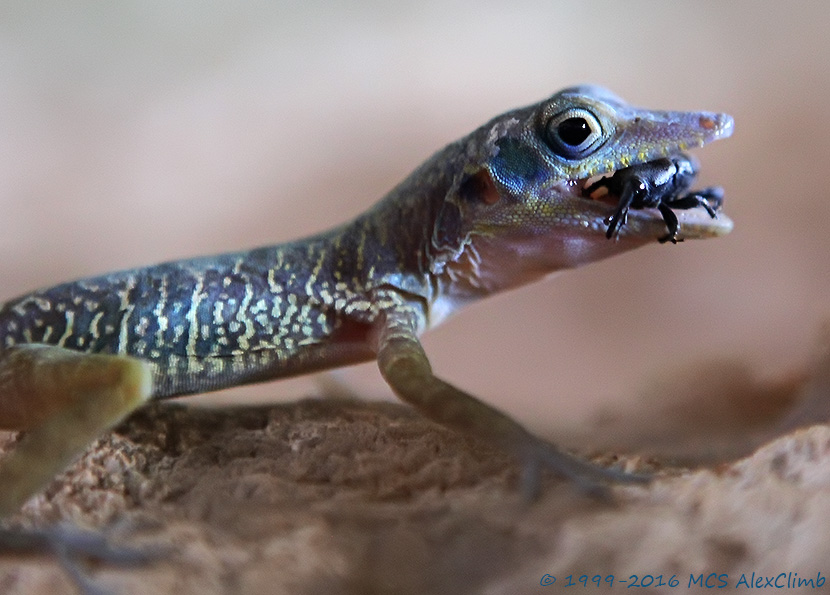 But suddenly, at the end of the route, where I got a brand already dead hands, the last four meters were hard and inhuman "key" - overhang has long passed on the ceiling hook by foot was far and not really helping, under the hand was only a smeary magnesia small crack depth on polfalangi ... talk, somehow, with great difficulty, such as getting to the next hole. But something tells me that marshrutik me a hard nut to crack, even with the pump. Tin full, would be more at the bottom of the key to make fresh hands .. Well.
3. The second day of the festival
On the second day of the festival on the rocks out only the most persistent athletes. The heat hid in a dark cave - narrow and deep meander with a flat floor and high steep walls. Another Eight Add to my arsenal, you see, I did learn to climb ... By mistake. Was going to 7c, with the bottom was perfectly clear that for the route - the wall is smooth with a slight overhang. So it will schemilovo on tiny and sharp little holes.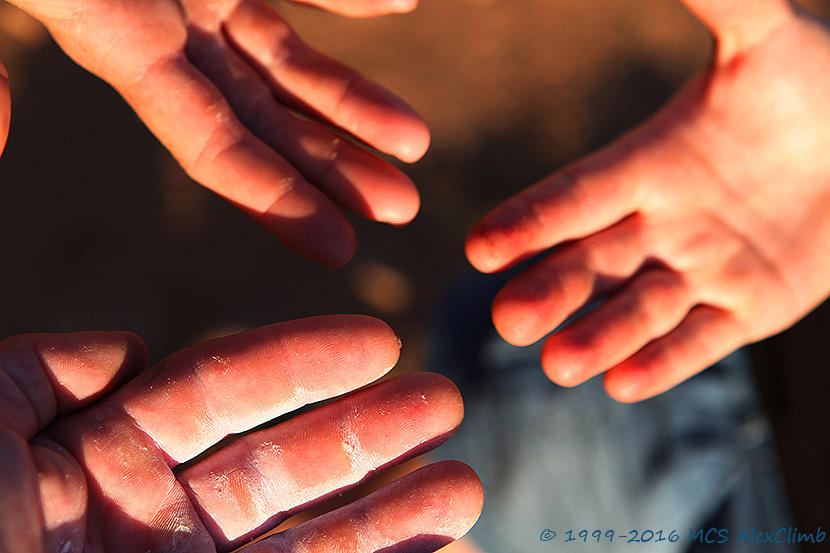 Bottom enough to fuse the first three delays, something went tight. But I thought about it as below my Cuban friend said that we have a problem, saying he mistook the route, it is not 7c and 8b .. So that procrastination will not climb it removed. It was then, and come to the end of my fingers - 30 meters of climbing smooth, without keys and technical plugging .. Just a very small clues, well, quite small. And either the pickup or the otkid, and under his feet - even with a magnifying glass to examine, nothing. The suffering of my exacerbated by the fact that guys are not enough, there are pieces of bolts 17, and the guys I have a total of 14 .. A trifle, but even at the end of the rope to climb up and down forces was not .. And in the evening there was a big get-together on the main square , projector, climbing photos, kin and dancing.
Festival tusilovo if it could be called, was very compact. Rigid restrictions - if you do not know Spanish - have nothing to do here. Not a single member with at least basic English. In general, no one will say a word except in Spanish.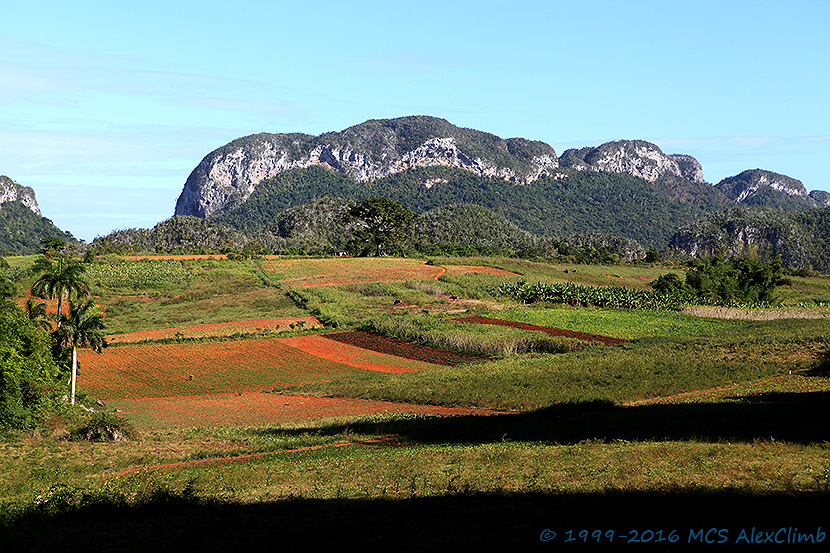 Yes, even this Cuban style chattering sounds and swallow ... In general, everyone who came - local guys from Havana, five Spaniards couple did not understand French, the three French-speaking Canadians - that's all. Generally oborzhatsya possible - yesterday I was working as a translator, my grandmother must have pride in the coffin still revolves .. Translated from French into Spanish. And vice versa - very funny - for me it is the fusion mixture - then I do in any language I can not speak, even in his. However, he contributed to international understanding, explained the French history of Cuban climbing and climbing characteristics of the national culture. After prolezaniya Eight was canonized ideals that had an impact on increasing the self-esteem - a trifle, but nice ...
4. Viñales and climbing:
The main area in Cuba, which is of interest to climbers - Vinales Valley - a cozy quiet agricultural town, with red fields, dryers for tobacco, with lush banana and coffee plantations. Tourists come here to immerse themselves in the colorful atmosphere of rural life, take a walk along the dusty red paths between the fields and enjoy the oddly shaped mountains surrounding the valley of Viñales. These slides and given the opportunity to settle down in a quiet corner of this modern and popular worldwide climbing. Since the sport was largely perceived by the authorities as the corrupting influence of the West, no one is particularly began to understand whether this is good or bad.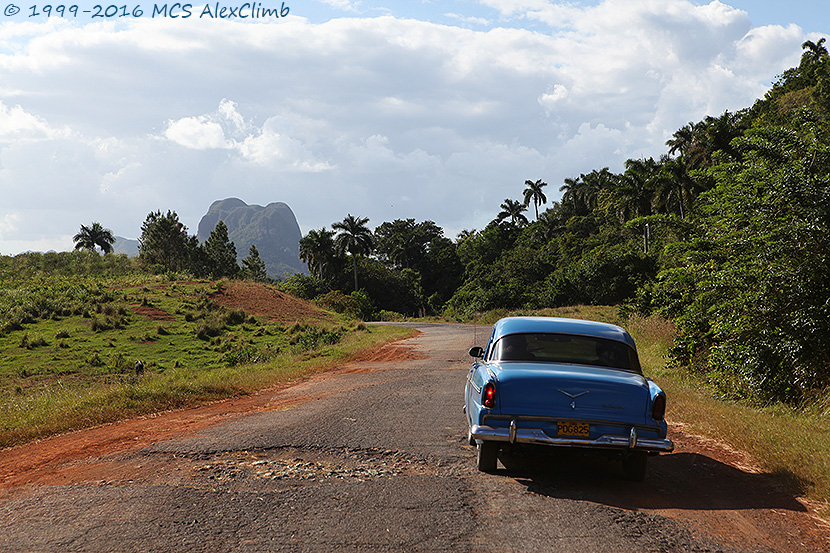 Deny not banned already thanks, but also with open arms was not accepted. That is, the tour interesting, well, let it be like the open there is no harm. Although then there were clever head. It turns out that on the flat tops of these same hills, "Mogote" as they are called here, can rise only by specially trained people, because the foundation of all Mogote vertical, if not overhanging. Well, then the Cubans, who rather quickly accepted and loved climbing, got access to the places where they can not be controlled, as neither the army nor the police are not there to climb. And who knows what there doing these climbers? Maybe just climb for fun .. And maybe hemp grown or worse ... And can, and generally there are spy radio broadcast ... It seems that this bad idea found its audience. Drinking climber decent spoil the last five years, and if at the beginning of this current approved it even Fidel himself, now from all sides sidelong glances. Well, let. Routes here managed to make decent. For full climbing has all the desired categories, and in reasonably good ratio - lots of easy and medium difficulty routes for beginners, there are interesting tasks of medium and above medium complexity, there are brutal projects, but many of them, as well as everywhere.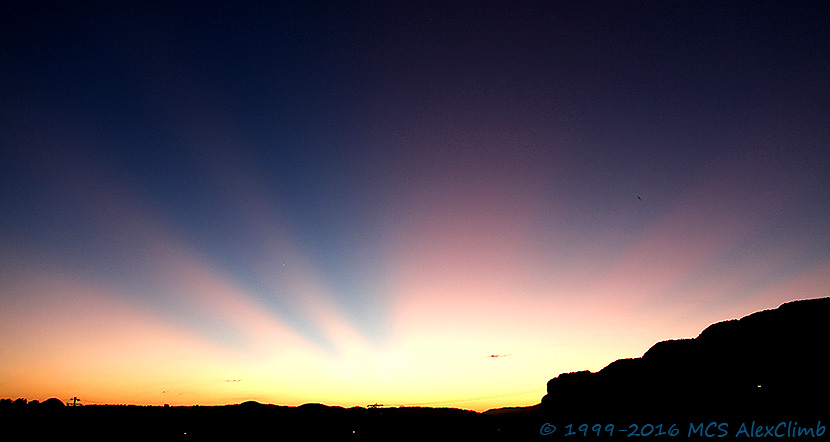 5. What is new in Cuba ?
What has changed in Cuba in the five years that have passed since my first trip to the Island of Freedom? On the surface, everything seems on the old: the same ancient, like the dinosaurs, American cars, the same children in white socks and red pioneer ties, the same cowed and fearful of all people who have a fear of a lifetime in prison are forbidden to eat beef ... tangible political and social change is not observed, but in the way of life and optimistic cheerful mood Cubans there is an enviable stability.
But climbing little world has changed significantly in Cuba - change of generations. In sport climbing and does not become, it remains at the level of extreme leisure marginal, although the level of local guys climbing deserves respect - those who are really in the subject, without Ponte and show off to warm up 7c climbing up and down. The pump is of course not so many routes, no more than three hundred - Local nonsense, they have all learned. But I have not seen such a beautiful and elegant climbing on 8kah, a feeling that is 5c. But the feeling soon disappears when you try to repeat - the category is not toy - 8b is generally a limit to what I can at least dream.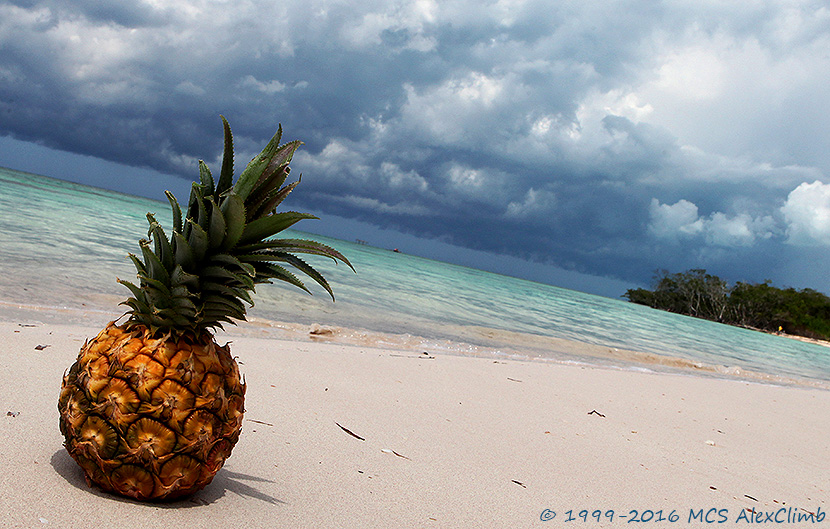 And the guys climb, cleanly and effortlessly. And they do not like monsters, you never say that people climb 8b - just a medium-sized lad, obschesportivnogo kind, not even raskachennyh. Only if you are in the subject, the only thing that can throw in the eye - a strange softness and plastic movements, grace or something .. This is the effect of climbing, but it is much more subtle than say raskachennyh arm or back.
Routes objectively increased. There were numerous 6-ki, before them once there was a deficit. From complex - clear progress, we must pay tribute, there are challenging routes for every taste and color - smooth walls with mikrozatsepkami, ceilings with stalactites, any overhanging slopes and even a strange three-dimensional convex form and vpuklye "Sloper".
6. Generally about climbing in Cuba:
If we talk about the Cuban climbing in general, the most visible problem - the social position of the sport. Since the state system in Cuba is still clearly socialist character, there are all sorts of innovations such as climbing adopted very carefully - and suddenly there is a political trick.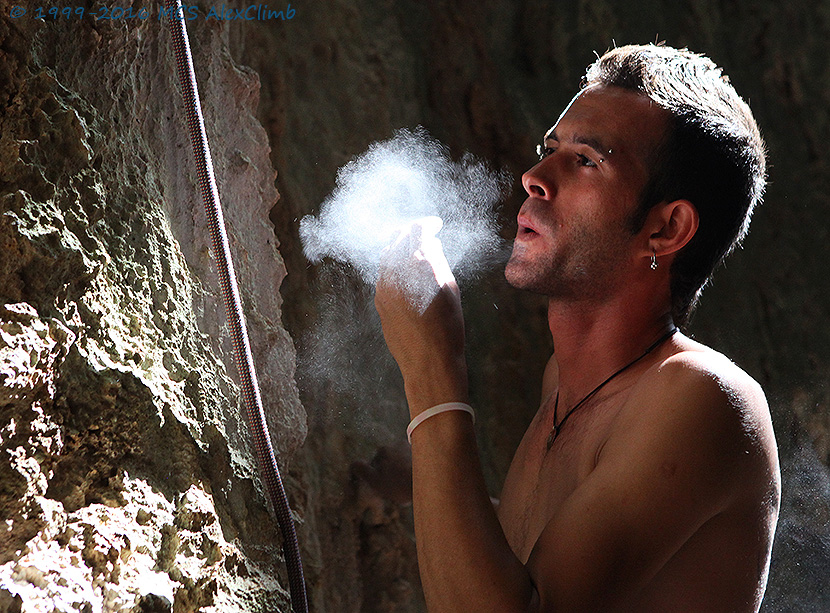 And it turns out that in this very rock climbing, absolutely non-political sport, Cuba found a number of factors that are not compatible with the system. Freedom - a contagious thing. A rock climbing - it's a feeling of freedom. From Earth's gravity. From small problems. From major problems, too ... When you climb a route, the level of thinking is changing, shifting the concentration point, many things can be seen from a completely different angle. Here's the problem. For socialism is needed commonality of thinking, any deviations are harmful. A climbing - this deviation in its purest form, and the expansion of the brain damage. That's just all over the world have long understood the futility of artificial restrictions. People want, then they will get, anyway, it is useless to build the dam, still break through.
Climbing in Cuba has not yet grown to the conventional sport status - a lot of misfits. But the interest is there, definitely. There the audience and potential. There are many existing routes. There are strong athletes. What will come of it - an interesting question and useless. A lot of factors affect the obvious. Maybe it will turn Thailand - net supply, without the charisma and self-interest. Maybe it will Kalymnos, although it is difficult to imagine - with the charisma, self-esteem, interest and understanding ... And in general can all stuhnet, bolts rot, climbers flee, no one will have nothing. Unclear. It - climbing riddle of Cuba.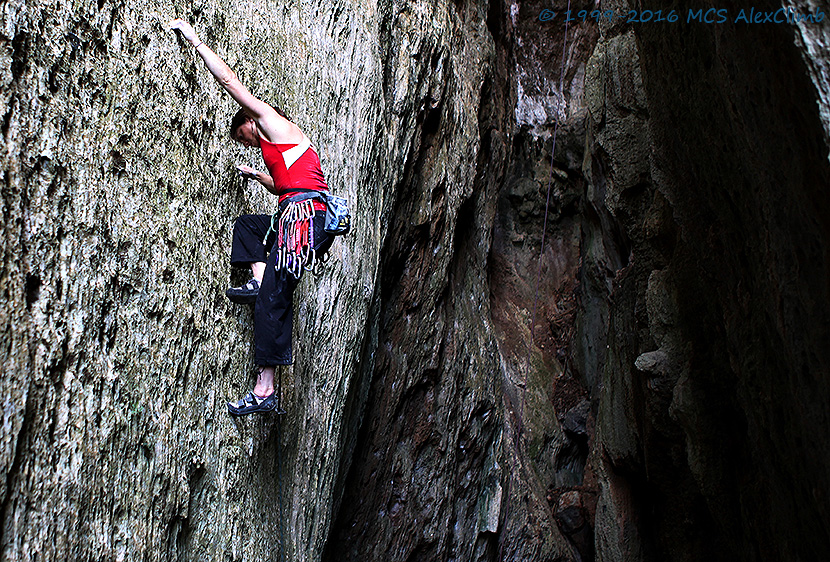 7. Thoughts on Cuba, in general:
That's all I think what attracts people of Cuba? Nature is not to say that unique - the tropics, like around the equator - palms, agaves, banana, mango. Sea? The same can not be said that there is some kind of special. Bright turquoise to the horizon, dazzling white sand beach. Palm trees, beach chairs, thatched umbrellas. Under water - regular fish vanity shnyryanie small fish between corals, nothing particularly large and unusual are not met, as I did not dive. Depth and transparency in special diving from the shore too, failed to see - even a kilometer from the shore prozrachka does not exceed 12-15 meters, the bottom was covered in broken coral, with no signs of any explicit animals. Seen healthy green moray eels, that's all the achievements. Even stick to it did not, it was too unkind looks.
Tourist Service said it was not - all the large hotels under state control - which means anyone is not particularly necessary to travel along it in front of customers, all private initiatives crushed by severe restrictions and taxes.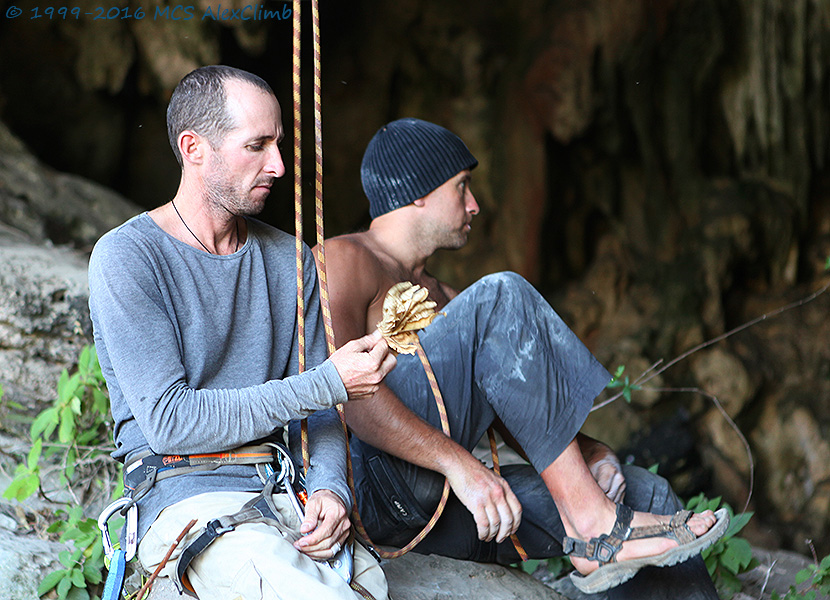 However, there are all the same in Cuba undeniable qualities that make this island unique. Rather, you should not go here hoping to get a cool service for a reasonable price. This is possible, but it is not just organized. Even mediocre service here is incredibly expensive. It is not in service. Unique is the very atmosphere of life on the island. For the Russian it is an opportunity to look into our own past - with a deficit, with products on the cards, with the communist restrictions on everything that is possible. See the world without a McDonald's and other "benefits of civilization". In Cuba, there is no Internet, no access to satellite TV channels, there is no "freedom of speech", which ultimately led us to the universal promiscuity and empty chatter. Of course people here moaning, saying no freedom .. However, there is an epidemic and that ugliness that has covered Russia after all allowed. In Cuba there is no drunkenness, people drink, of course, but drunk on the road do not roll. No overt prostitution and indiscriminate fraud. That is, in general, the feeling of Cuba bright, positive.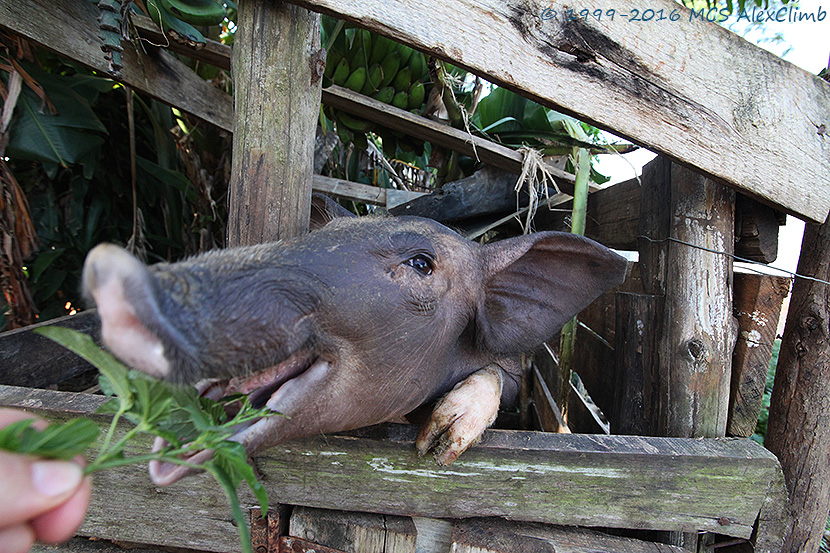 Maybe I just did not attend those resort areas where sighting unload tourists - Varadero, for example. But there is no desire to go there, not even want to think not about what it is possible to encounter. And to communicate with ordinary people - a pleasure - all friendly and kind, anywhere you can ask for help and you can help free of charge. And there you have the conclusion - the most interesting Cuban life - people who live in their unique and naive world, not yet spoiled tuhlenkimi worldwide trends and, therefore, such a clean and attractive. In general, if you do not want to dive into this topic, you can rest in a more adapted to this field, Cuba - this is a very specific place for the rest of the standard normally understand it.
8. Digression on sports topics:
And at the end of the story about the climbing, a small sketch that does not belong to any climbing or the sport in general .. Just a few things that were like the general impression of this trip ..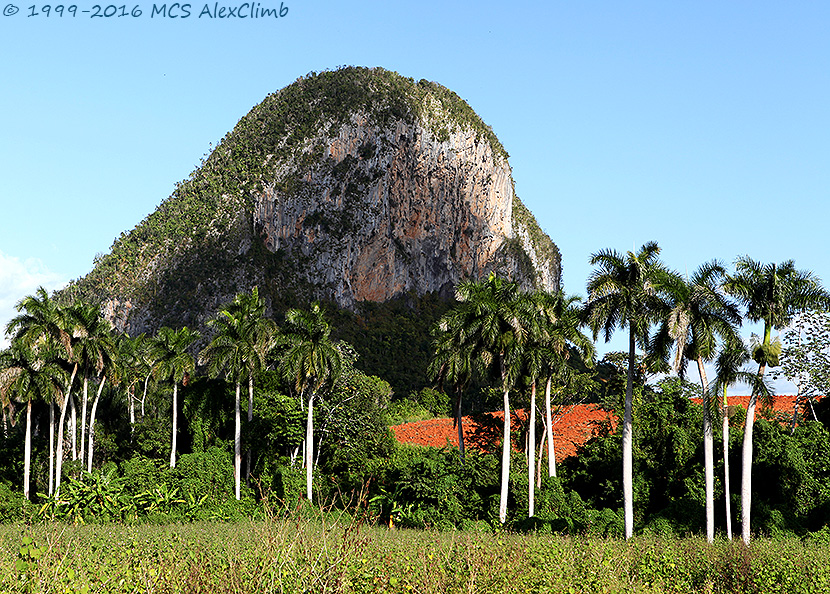 ..in A rest day from climbing early in the morning, I was sitting on top of a bald hill near the village of Los Akvatikos and considered simple landscape composed of red fields, tobacco plantations neat and fluffy planting yucca. Somewhere deep roaring waterfall, which nobody has ever seen - an underground river appeared on the surface of a small source, and the entire stream was lost far in the bowels of the earth. Heat is not was - the sun just came out from behind the ridge adjacent Mogote, and the ground was fresh coolness of the night.
The girls were drinking coffee in the last house at the trail, the owners explained that the above is nothing but the rocks there, the path leads only to the upper fields. But I still decided to check out and went on. The track is really five hundred meters from the cane over the barn at the top of a bare hill, which offers a cool view of the horizon.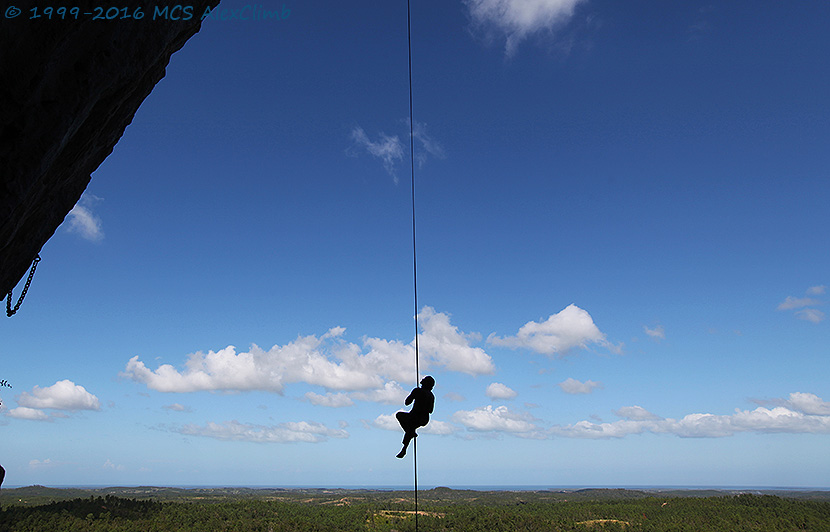 And it was then, as I sat on the hill and thinking about the nature of the strange rumble coming as if from the ground, it's quite a strange feeling. It is hard to describe. For a surreal calmness that comes from the land, from cultivated fields, from the lightness of the breeze from the unseen waterfall noise ... How to explain precisely .. Appeasement ... Just that feeling, which, I think, in Russia, we prosrali long time because of greed and stupidity. But just this fact, it is quite possible, and true happiness lies. The proximity to the earth, the belief in its power and that it repeatedly returns the care with which the farmer tills his small field plowed between the rocks. What a perfect link between human labor and nature, without any violence against her, without greed and fear to lose everything tomorrow. People live here in that this gives them scant red earth, in the morning rays of the rising sun and mountains iz-za day in the thick shade of the palm grove, in the depths of which - the most precious thing they have - a tiny source of crystal clear water, a miracle pierces from under the rocks - the embodiment of nature's bounty ...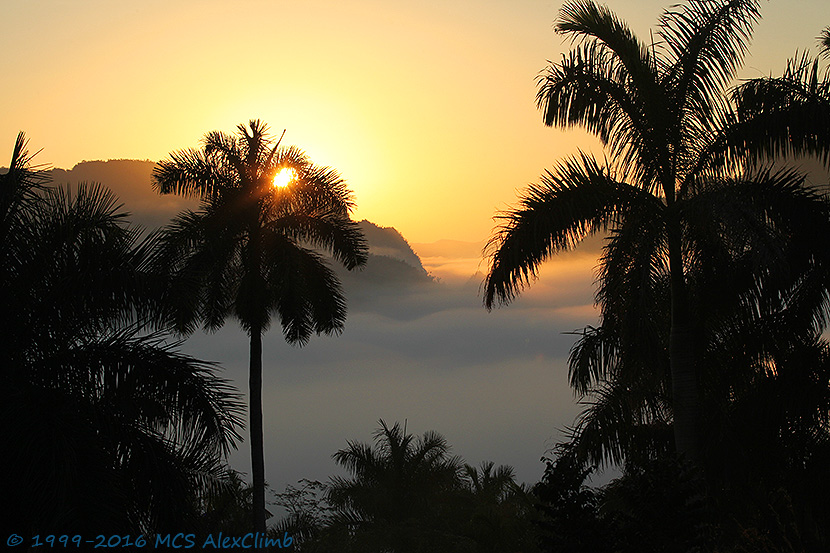 P.S. At Alexander Sergeyevich Green has a story, "Fandango", the protagonist of this story lived in a terrible, dark and crazy world Russia 20s, and suddenly he accidentally found a loophole and slipped to another, living and joyful world, which was a real reality and the , the former was just a bad dream .. I recommend, will smile! Somehow, after his return from Cuba, I am often reminded of the story invented by the great storyteller ..........