2 of 125 different programs are available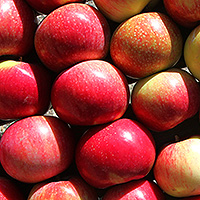 Autumn rockclimbing program in Georgia is an intensive active tour, in 10 days we offer to you not only climb interesting climbing routes on the equipped rocks in very beautiful locations, but also to take a very informative tour around Georgia - the country of rich historical traditions and cultural values. Changing rockclimbing training sites allows the participants of the MCS AlexClimb Rock Climbing Program in Georgia to get acquainted with various regions of the country, visit the most interesting sights, while maintaining the schedule of rockclimbing exercises that are held under the guidance of an experienced trainer. This program we run in a comfortable autumn time - October, when the summer heat has already gone and you can enjoy wonderful sunny days, warm rocks, various fruits and homemade wine.
more...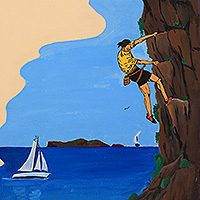 rockclimbing
The rockclimbing program on the Greek island Kalimnos - one of the most successful, comfortable and popular thematic rockclimbing programs of MCS AlexClimb School of rockclimbing. The rockclimbing Autumn on Kalymnos is the most refined, romantic and quiet season on the island. Rockclimbing on Kalymnos in the fall is much more quietly and more peacefull, the majority of routes which are so crowded in May are not occupyed, the flow of rockclimbers is more distributed on time and there is even no remote feeling of that vanity which absorbs Kalymnos in May.
more...